Essential Kayaking Skills Course 1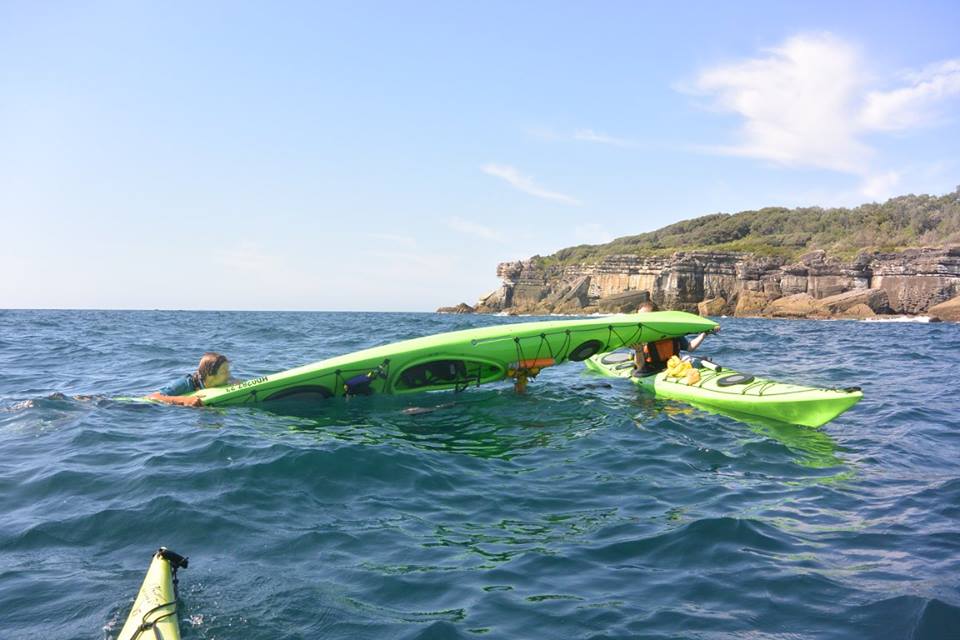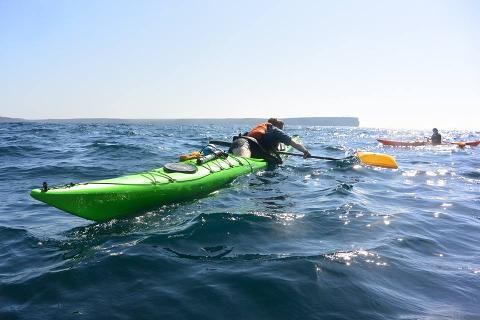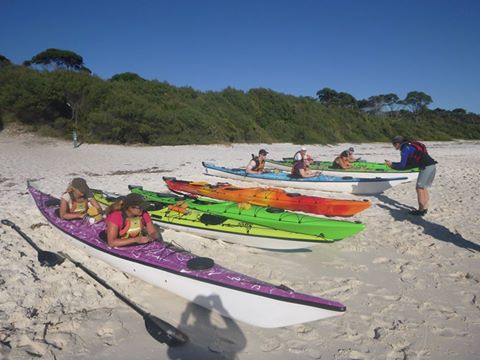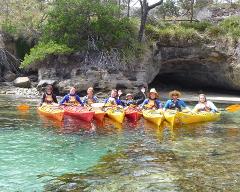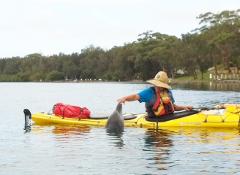 Duration: 5 Hours (approx.)
Product code: POD7BD
Invest in a day of Professional Kayaking tuition to ensure you get the right advice by our Industry Professional Instructors and ensure you make the best choice, with the right equipment whilst boosting your confidence and safety in this comprehensive program.
Sea Kayak Jervis Bay's Essential Kayaking Skills Course 1 Program will ensure you have the basis of good Technical Skill and the ability to be able to problem solve and recover through self and assisted recovery practice. The prime focus being on Self Sufficiency, this course will also concentrate on assisting others as we venture out with friends and family members.
Sea Kayak Jervis Bay's Courses are highly recommended by JBK & Our Partner Sea Kayaking Travel Operators Worldwide to ensure you have the understanding of Mishap Management and Equipment Familiarity required for your journeys.

Sea Kayak Jervis Bay is a National Training Provider for Australian Canoeing ensuring your program meets with the highest standards of up to date techniques, safety and care. All of SKJB's Programs use our Australian Canoeing Professional Sea Kayaking Instructors and Guides who are focused on continuous improvement.
SKJB's programs are set up to achieve confidence from the basic essentials of course 1 through to the Professional Levels of Instructor and Guide. Whether you are wanting to touch up the skills for that Day Trip or your planning to get away from it all on an extended paddling trips these programs will leave you feeling comfortable that you have the skills to meet the demands of your time on the water.
Book in now, to take your Kayaking to the next level. Fun, Social and Informative your next Kayaking Course will ensure that you are up to speed and your technique is set for the long season ahead. It doesn't matter what type of kayak you are paddling, be it Sit On Top or Touring Kayak, you should book in now to one of our sessions to make sure you get the best value and most fun out of your gear.
DURATION :
8:30am - 1:00pm approx
INCLUSIONS :
Complete Tuition and advice.
Kayaking Equipment as required but you can bring your own.
Morning Tea / Fresh Fruit / Cake / Coffee and Tea.
OUTLINE :
1) Overview.
2) Equipment Orientation.
3) Individual Fitting of Participants to Sea Kayaks.
4) Sheltered beach for dry run paddling exercises.
5) Paddling Technique. ( Dry Run )
· Forward Stroke
· Minimum Stress Paddling
· Reverse Paddling
· Stopping
· Sweep Strokes ( Forward & Reverse )
· Draw Strokes
· Low Support or Low Brace, Sculling for support - Pawlatta ( Extended ) and normal.
6) Stroke Practice. ( As above )
7) Capsize Drill ( In water shallow enough to stand in. To be completed toward end of training session).
8) Self Rescue Options
· Paddle Float Rescue – Practice.
· Assisted Rescues - Practice
· Cowboy / Straddle Re-entry.
· Sling / Paddle Float Combination.
· Eskimo Roll ( Demonstration Only).
Reinforce your new skills with our Sea Kayak Jervis Bay Day Trips. These trips allow you further practice whilst venturing further afield in a great social atmosphere with a Qualified Guide to point out the highlights of the Bay and set some achievable goals and experiences. Check out the Guided Tours page for dates and combine this on the same weekend to get the most out of Sea Kayaking Jervis Bay.