Private 2 Hr Kayak Skills Tuition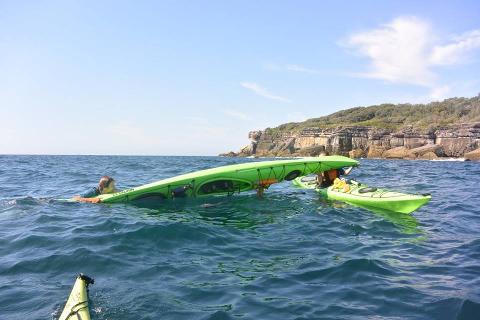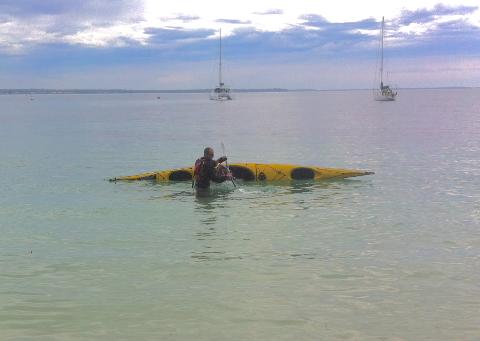 Duration: 2 Hours (approx.)
Product code: PR2ASB
Sea Kayak Jervis Bay will tailor make a Tuition Program aimed specifically at achieving "Your"
Paddling Goals in "Your" Time Frame, when it best suits "You". Try a 2hr, 1/2 Day or Full Day Session to get the most out of your one on one time with your Instructor. A discounted place can be booked online for a friend as an "Extra" or large groups by special arrangement.
We understand that :

* You may simply appreciate the Flexibility and Personal support that Private Tuition and Attention delivers.

* You may Work and Play at different times to the "not so" standard 9-5.

* You only have a certain time frame to fit things in.

* You may have that "Once in A lifetime Holiday Planned"
(Canada / Antarctica / Europe, or some far flung Tropical Paradise where
the emphasis is on Kayaking.

* You just want to brush up on that set of skills that will help
you get the most out of your time and equipment you have already
invested in or intend to invest in in the future.

* You are visiting the Jervis Bay Area and want to take the
fullest advantage to experience the Jervis Bay Marine Park Environment.

* You have particular skills you would like to develop to
maximise your safety and confidence under the supervision of a
Professional Instructor.

Sea Kayak Jervis Bay has worked with Paddlers of all ages, from all walks of
life and all abilities Full Time for over 20 years, and we all enjoy
finding the right teaching style that will suit you at your pace.

Choose a Course or Identify a Compliment of skills and we will help your Kayaking progress.
From Beginner to Advanced, General Recreation to Extended
Touring, Sea Kayaking or Kayak Surfing Sea Kayak Jervis Bay has a program that will suit You.

We have the tools, the Gear, the Experience and Knowledge Base to get you performing to your full potential on the water. Let us design your perfect learning program